NTOA Training and Education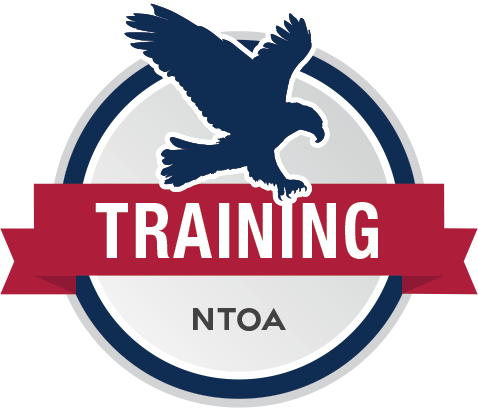 The NTOA recognizes the need for high-quality training and education for law enforcement, fire, medical, and corrections personnel. Providing training opportunities that lead to more effective and professional decision-making, leadership, and tactically sound personnel is at the core of our courses. Our programs are legally based and recognize the reality and impact of various societal issues on the law enforcement profession. NTOA training is open to members and non-members, but individual members receive a discount when registering.
Training and education are different, and the NTOA recognizes the need to improve law enforcement's capabilities and effectiveness. As a result, the NTOA offers various contemporary learning experiences for everyone. There are many options for practical courses that involve the hands-on application of skills, classroom-only courses that focus on education, online educational classes, and either live or on-demand webinars. Students may choose the learning environment that works best for them.
The NTOA instructor cadre consists of experienced and contemporary professionals, and each is an expert in their field of instruction. All are current or former law enforcement or medical personnel.
Practical Training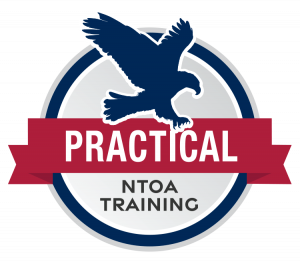 Practical courses often begin in the classroom, but the majority of the time will be in a setting that allows students to apply knowledge and skills through hands-on learning "in the field." Tactics and techniques are shared, and instructors expose the students to repetitions, exercises, and scenarios. Improved performance by applying the most contemporary methods is the focus.
Classroom-Based Education
A true professional understands the reasons behind the actions. Our classroom-only courses focus on the systematic process of acquiring knowledge, focusing on concepts, theories, philosophies, legal issues, industry-wide practices, and much more. Our education-based courses tie everything together, focusing on understanding, leading to better decision-making and positive outcomes.
Online Education
The NTOA is proud to offer an alternative learning method that allows for time and financial savings while still obtaining the same high-quality education as an in-person learning environment. Through our Learning Management System, we offer students a synchronous learning opportunity for several courses. Each online study occurs in real-time, with multiple instructors, and students interact extensively with the teaching cadre. Students receive the same instruction, exercises, and education they get during in-person courses but are exposed to more instructors than in in-person classes.
Webinars
Live webinars are offered each month to members and non-members. These webinars are available to view on-demand (anytime you want). Our webinars are some of the most diverse in the industry and focus on a wide variety of topics to include leadership, incident debriefs, officer wellness, legal issues, tactics, and panel discussions. All webinars are free to NTOA individual members and, occasionally, everyone. All webinars are recorded and placed in the NTOA Members-Only Portal, accessible by logging into the members' area of the NTOA website.
See what attendees are saying about NTOA training…
Basic SWAT

Derek Ogden, Diego Castro and Jake Shumate were some of the most down to earth instructors I've ever had, but they weren't afraid to tell us when we were messing up. It was a very effective teaching style in my opinion.
Officer
Hannibal (MO) Police Department
SWAT Team Leader Development

This was the best class I have been to in my 13 years in law enforcement. Dan Murphy and Tim Swanson did a great job presenting the information, answering questions, and providing real world examples to back everything up. The scenario debriefs and lessons learned were incredibly valuable in reinforcing the tactics and information being taught.
Sergeant
Ankeny (IA) Police Department
Online – SWAT Team Leader Development

It was a first for me going through an online course on Zoom and I wasn't sure what to expect but I thoroughly enjoyed it. I'm looking forward in implementing many of the ideas for our team.
As important as all the information is that you guys provided I wanted you to know that one of my big takeaways will be the passion each of you have for SWAT and teaching this course. Great job and much appreciated.
Constable
Saint John (NB) Police Force
Webinar: Critical Thinking and Decision Making for Planning Tactical Operations
I attended the Critical Thinking and Decision Making for Planning Tactical Operations webinar online today. Absolutely great presentation!
Your organization has been doing great with its online training and resources available on the web.
Chief of Police
Falls Township (PA) Police Department