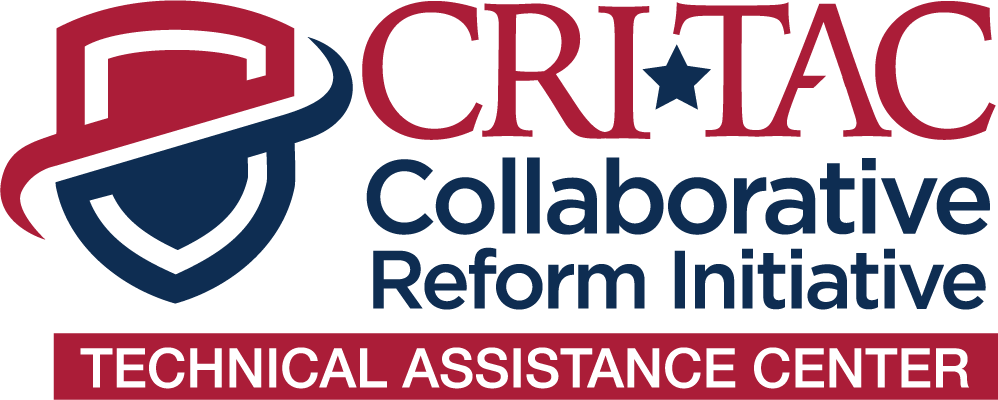 The National Tactical Officers Association, along with eight of the nation's most influential specialized law enforcement leadership membership organizations, will bring together their collective experience, subject matter expertise, and unmatched reach in the field to establish the Office of Community Oriented Policing Services' (COPS) Collaborative Reform Initiative Technical Assistance Center (CRI-TAC).
The NTOA believes external support for law enforcement is most effective when it respects local control and accountability, while still delivering important, tailored resources to local law enforcement. The CRI-TAC will be built around the philosophy of providing quality, customized technical assistance by the field, for the field and for the community.
The partner organizations and their subject matter experts stand ready to serve their peers. These leading law enforcement practitioners come from state, local, tribal, and territorial agencies of all sizes and are skilled in providing training and technical assistance on all topics relating to community policing, crime reduction and public safety.
Partner organizations:
International Association of Chiefs of Police
International Association of Directors of Law Enforcement Standards and Training
FBI National Academy Associates
National Association of Women Law Enforcement Executives
Fraternal Order of Police
National Organization of Black Law Enforcement Executives
Major City Chiefs Association
International Association of Campus Law Enforcement Administrators,
The Technical Assistance Center will be informed by cutting-edge innovation and evidence-based and promising practices, which embrace a collaborative, supportive approach to serving law enforcement and the communities they protect.
Click here for more information, including services offered and applications for assistance, or visit www.collaborativereform.org.