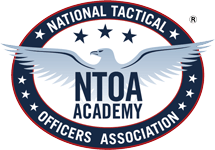 A dynamic learning experience using online, residency and experience-based tactical learning modules.
The complete professional journal of the law enforcement special operations community.
Opportunity to receive valuable feedback about tactical operators' product use in real-world situations.
Sunny Orlando is the ideal destination for the NTOA's 36th Annual Law Enforcement Operations Conference and Trade Show. Home to more than a dozen theme parks and the world's most famous mouse, Orlando boasts a bustling nightlife, a growing food and wine scene, and a state-of-the-art performance center. Join us at the Rosen Centre Hotel for six days of hands-on training, seminars, incident debriefs and a chance to rub elbows with leaders and innovators in the law enforcement community. The Orange County Convention Center will host our spectacular two-day trade show featuring hundreds of companies showcasing the latest technologies and products. Whether you come with your family or your team, Orlando will surely be a memorable event! 
The Collaborative Reform Initiative Technical Assistance Center (CRI-TAC) provides free, customized technical assistance solutions designed to meet the unique needs of state, local, tribal, and campus communities throughout the United States.
Law enforcement agencies invest significant time and resources in training and response capabilities in order to prepare themselves for critical incidents. But have you invested in your defensibility? This seminar will explore the most recent and relevant civil litigation cases that impact law enforcement operations. Attendees will gain a better understanding of the steps necessary to ensure their decision making and subsequent operations are in the most defensible position possible.