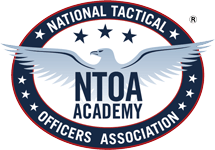 A dynamic learning experience using online, residency and experience-based tactical learning modules.
The complete professional journal of the law enforcement special operations community.
Opportunity to receive valuable feedback about tactical operators' product use in real-world situations.
Sunny Orlando is the ideal destination for the NTOA's 36th Annual Law Enforcement Operations Conference and Trade Show. Home to more than a dozen theme parks and the world's most famous mouse, Orlando boasts a bustling nightlife, a growing food and wine scene, and a state-of-the-art performance center. Join us at the Rosen Centre Hotel for six days of hands-on training, seminars, incident debriefs and a chance to rub elbows with leaders and innovators in the law enforcement community. The Orange County Convention Center will host our spectacular two-day trade show featuring hundreds of companies showcasing the latest technologies and products. Whether you come with your family or your team, Orlando will surely be a memorable event! 
One location, multiple courses, multiple instructors!
Developing strong leadership is a challenging task for police agencies. In recognition, the NTOA is offering the first-ever Law Enforcement Leadership Symposium in Reno, Nevada, on May 6-10, 2019 at the Silver Legacy Resort Casino.
This weeklong training event will provide an array of our most sought-after leadership courses, led by the nation's best instructors in law enforcement leadership training. A variety of instructors will present each course and the incident debriefs.
The NTOA has been requested to teach a block of presentations at the NSA's Winter Conference on February 9-12, 2019 at the JW Marriott in Washington, DC. To see the NTOA presentation overviews, click the "learn more" button. 
The Collaborative Reform Initiative Technical Assistance Center (CRI-TAC) provides free, customized technical assistance solutions designed to meet the unique needs of state, local, tribal, and campus communities throughout the United States.